Compuspec LED - The Smart Choice
Our products use up to 90% less energy than today's most economical industrial lighting. Unlike harsh fluorescent, metal halide and high pressure sodium lighting, our fixtures produce true light with 90% of the sun's visible spectrum, showing life at its finest.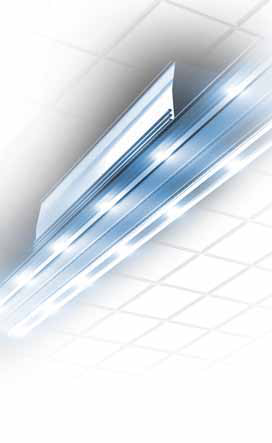 Financial benefits of LED
Up to 90% lower electricity consumption.
Up to 80% lower overall operating costs.
5 to 15 times longer life than traditional lighting.
reduced replacement costs.
reduced maintenance & increased safety.
Incredible average 2 year return on investment (ROI) – up to 4 times faster than alternatives.
Functional benefits of LED
Instantaneous on & off – no warming up required.
Dimmable.
Ambient light sensor capable.
Network and wireless capable.
Easy installation in any existing or new building.
Cycling will not shorten lifespan.
Works well with sensors.
90% Natural Light for truer colour rendering.
Provides a healthier work environment through reduction of SAD's symptoms (i.e. migraines, rashes and mood changes).
LED lights will not yellow plastic as it does not contain Infrared or Ultra Violet rays.
One fluorescent bulb contains enough mercury to contaminate nearly 27,000 litres of water.